Charter a Gulet: Luxury Cruising in Classical Style
For your next sailing holiday, particularly in the eastern Mediterranean but in some other surprising places as well, consider a gulet charter. Medium to large sailing craft originally designed for use in Turkey's fishing and sponge-gathering waters, gulets have been transformed with the coming of sailboat tourism. The gulet is now a modern charter boat built for a unique vacation experience to be enjoyed in complete passenger comfort with luxury living aboard.  
The true gulets are for the most part built in ports along the Turkish Mediterranean coast from Bodrum to Fethiya, and that's where they are most commonly encountered out on the water. While still built of timber using a traditional plank-on-frame boat-building method, today's charter gulets (pronounced goo-let) use modern technology in their construction and are fitted with all the latest amenities of a quality charter vessel.
Hull shapes have been modified to increase living space, and while gulets are very much motorsailers, modern rigs have improved sailing performance.  Most gulets are two-masted, with some smaller single-mast examples also in charter. As their potential as charter boats has been realised, they have increasingly become available elsewhere, in styles reflecting the local traditions of different Mediterranean cultures.
Sailing holiday gulets come in a wide range of sizes – from 16 metres to over 40 metres long. Cabins are double or twin, with accommodation ranging from 6 to 20 guests. In the modern charter gulet, accommodation can only be described as luxurious. Fine craftsmanship is evident in the timber finishes, while the large interior spaces are packed with all the modern conveniences expected on a charter boat today. Out on deck, gulets have impressive cockpit dining areas and massive foredeck relaxation spaces that are the envy of other passing charterers.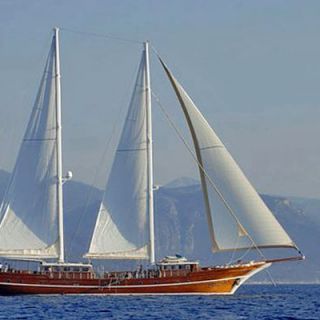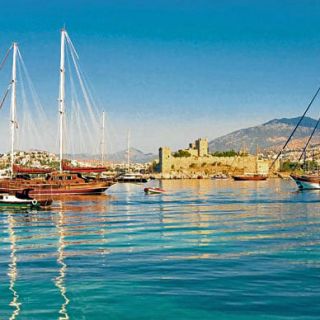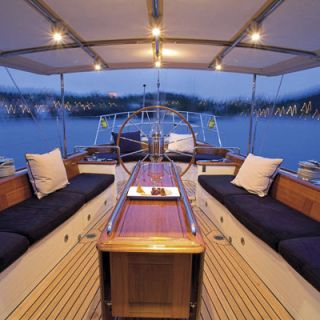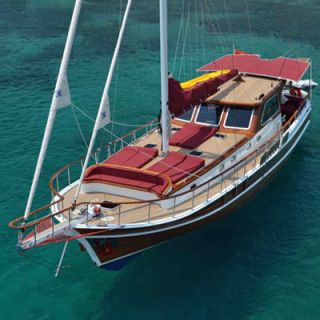 All gulet charters are fully staffed, with usually three to five professional crew aboard depending on boat size. The crew does just about all the work, meaning every guest can make the most of their holiday time without any responsibility for sailing the boat, general cleaning or cooking. But there's always a chance to take a hand at the wheel or in the galley, if you wish and the situation allows.
As with all fully-crewed charters, the local operators know their home waters. They take you to all the best spots on your route, and recommend the best attractions wherever you stop for on-shore exploration. While they have your best interests in mind when planning itineraries, there is usually some course flexibility depending on time and conditions.
In Turkish waters there are numerous itinerary options out of the main charter boat bases along the Turquoise coast, some including the Greek Dodecanese islands. But gulet charters don't stop at Turkey. Historically the fishing boat design spread westward, a tradition preserved in the Greek caique (kaiki) and Italian caicco.  Today sailing boats built along classical gulet lines can be chartered in Greece, Croatia, Italy as well as Turkey. And even further afield: an authentic gulet is available in La Paz, Mexico.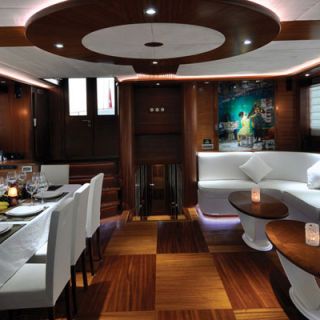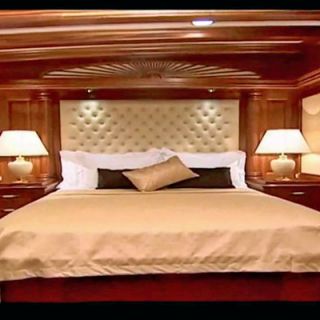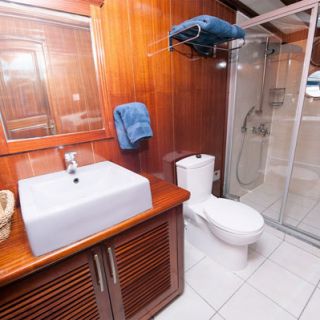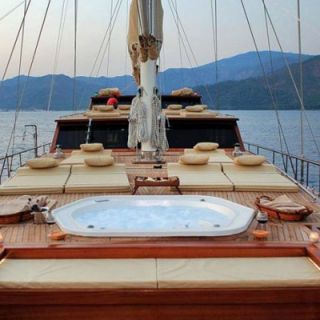 Gulets offer a fine alternative to conventional western sailboats for charter. When the wind isn't blowing they get you where you're going quickly; when it is they provide the most stable of platforms. When it's time to relax aboard there is plenty of room for all to lay back and appreciate the fine craftsmanship of the gulet builders as well as the scenic surroundings; and when day is done there's nothing like a gathering with family and friends enjoying the ambience created by this authentic eastern Mediterranean maritime tradition.