The value of after-charter destination and boat reviews
At Sail Connections we offer a personal service based on long experience in the business and close attention to what's happening in the destinations we offer. We have also sailed a large number of those places, and can often speak from personal experience.
But we can't be everywhere, and we value highly your feedback on the adventure had. Brickbat or a bouquet, whether it's about the boat, the service or the location, we really appreciate it. 
As for the destinations, three currently stand out in our Review file - all lesser-visited locations we're itching to get to and experience ourselves.  
Montenegro: an almost landlocked country sandwiched between Croatia and Albania, what its coastline lacks in length it makes up for in superb scenery and access to a fascinating country with its own cultural identity and full of history. Montenegro has been on our radar for several years, but until recently the fleets were small and we had limitations on satisfying enquiries. There is now more choice, and with Montenegro an accessible charter destination we're seeing the results of happy charterer experiences there. As one recently-returned charter group put it: 
"A stunning landscape with a narrow strip of land backed by rugged mountains. Numerous costal villages to anchor or tie up at, with lots of bars and restaurants on the shoreline. The old town of Kotor, where the charter base is, is fascinating. The sailing area is small enough that day sails from the Kotor marina are one easy way to explore this beautiful country."  
The Gulf of Thailand: The unspoiled tropical island groups of Samui and Chang. Koh Samui is an increasingly popular sailing destination with convenient connections from Australia and Singapore. An excerpt from a recent review reads: "Incredible holiday, sailing amongst the islands surrounding Koh Samui. Our favourite destination was Koh Tao as the water was so incredibly clear. The Lagoon 400 S2 was an incredible boat! Easily the best choice for a family with kids."
To the north, Koh Chang is a getaway perhaps more attractive to adventurous charterers who are eager to travel a less-developed place. It has some drawbacks and needs some planning, especially around travel to/from and provisioning. But for its natural beauty and the friendliness of its people, the reports are glowing, with comments like: "Exciting excursions with the dinghy going upriver in the mangroves. Peaceful resorts in wonderful beaches for chilling out." 
Client photos taken in Koh Samui (left and Koh Chang (right):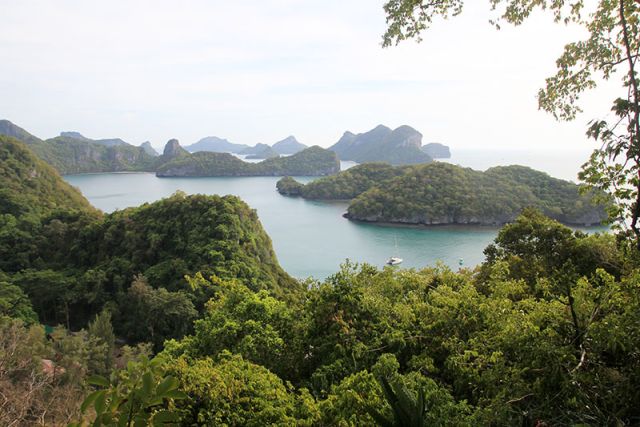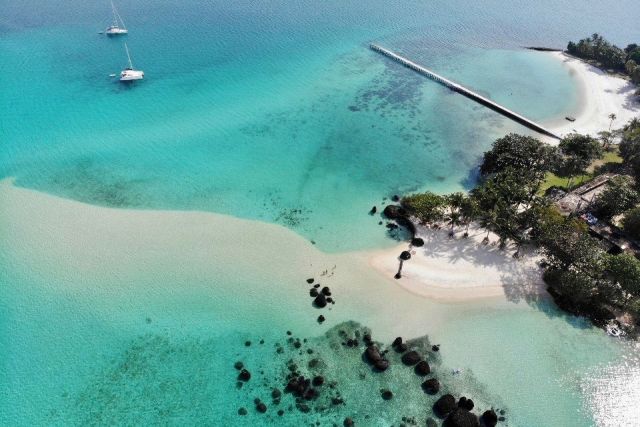 Unusually, the two groups of Koh Samui and Koh Chang have different seasons. From May to August the boats are working in Samui, after which they are moved to Chang where the season runs October to April. 
Samui is seen by many as a better option than the somewhat over-developed, crowded Phuket on the other side of the SE Asian peninsula, with which its season aligns.
Southern Turkey: One has to feel sorry for Turkish charter operators. They work in one of the most stunning, most inviting parts of the Mediterranean. Yet world affairs regularly get in the way of their ability to show it off.
Turkey was once one of our most popular destinations, and in fact has been coming back post-pandemic. We sincerely hope that momentum continues - it's a place clients who experience come back raving about. And in all our work with people who do travel there dating back 30+ years, outside events have not affected the service or the operations of local businesses.
Excerpts from client reviewing a June 2023 charter to Turkiye: "Anchorages were superb. The place is just so cheap with lira in free fall. Beer $2 a 500ml can. Every day the wind comes up at 1pm and dies by 7pm so decent sailing a big cat at 10 knots .Sea temp was 24 degrees so lovely swimming. Historic sites are a really neat addition. Some superb restaurants just built for yachts with fantastic food. Turkiye is incredible sailing and anchorages so scenic."
Photos from a charterer recently returned from exploring the Mediterranean Turkish coast: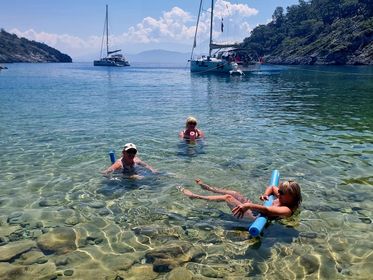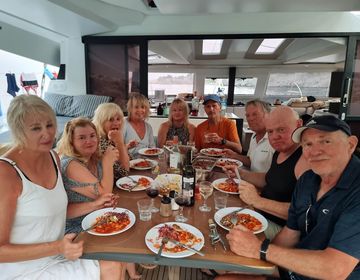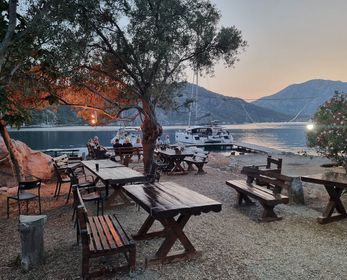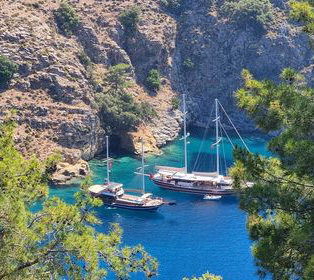 All of the above charter destinations still have seasonal discounts applying to their 2024 bookings - and sooner in the case of Koh Chang. Now's the time to get in and secure the best boat for you in the sailing location of your dreams. And don't just take our word for it. When looking at the world's best sailing destinations, the boats available from which to choose for your next charter, and an assurance as to our quality of service and reliability, you'll find plenty of independent recommendations scattered throughout this website.