The Mediterranean: Allure of the Côte d'Azur
The Côte d'Azure suffers from some misconceptions as a cruising destination. The main one is that the destination is expensive. However marinas outside the main centers are reasonably priced, in many cases cheaper than in places still considered lower cost destinations. Ok, it's the South of France. But a well-planned sailboat vacation, here as anywhere, just may be better value than you believe.
On the French Riviera, there's the high life. But the places to go on a boat are the quaint little villages with their seaside frontages, that have been tastefully retained as part of a larger center. It's a town planning thing the French do so well. The hotels in this part of town can be astronomical in price, and much of that's about the view. It's somewhat ironic that your yacht is part of the picture, helping to complete the vista that tourists come here to enjoy.
Meanwhile, on your sailboat charter, the major costs have been paid upfront, and now you can relax without endless expense and travel stress. In the marina you pay a fraction of what the land-based tourist is up for, and you have a front row position. Go cruising and anchor offshore, and it's free! 
Here on the Côte d'Azure the sailing is great, and you are in the South of France. 'C'est magnifique'.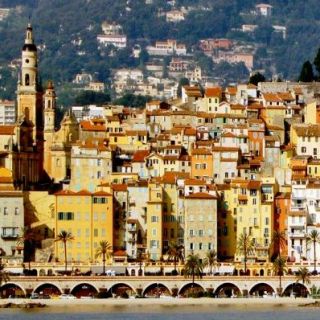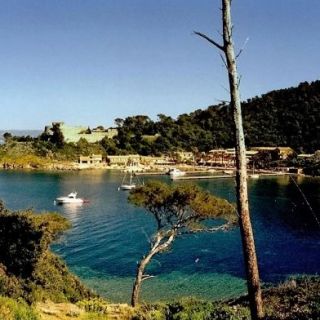 In southern France, a coastal itinerary is easy to put together. A good way of packing in all the fascinating ports of call is to visit every second destination one way, and do the alternate ports on the return voyage. If time is limited and it's a one-way charter you are looking for, the passage from Port Pin Roland heading east is favored by the likely wind direction. It ends in Monaco, a fitting place to disembark from a sophisticated sailing journey.
Starting in Port Pin Rolland, near the bustling city of Toulon, it's a mere 10 nautical miles to the Iles de Hyères and Port-Cros National Park. Here you will find a choice of good anchorages on the three main islands of this group, which stretches 15 miles west to east.
Island cruising is a great way to start a yacht charter, and once relaxed and into the flow of boat life you will be ready return to the mainland of France. There are many great spots along the coast that are effectively reserved for mariners.
Next stop is Cavalaire-sur-Mer, or you could sail on to the marina at nearby Sainte Maxime, with its wonderful street markets and restaurants. From here, take the ferry across the bay to St Tropez for the day. Then it's on to Cannes, with its star appeal, and just 10 miles offshore, the Isle of St. Marguerite, with its famous 16th century Fort Royal.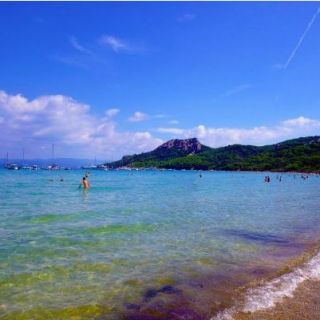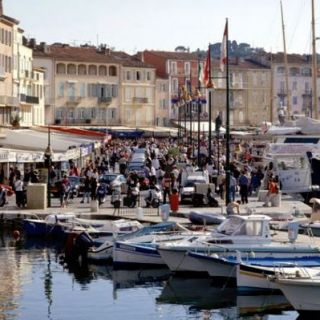 From Cannes it's an enjoyable three to four hour sail to the port of Villefranche-sur-mer, a superb example of the French seaside hamlet little changed in modern times. Time while here to explore the nearby city of Nice. as you sail past Monaco, you'll be tempted to forget the budget and treat yourself to a stay in the marina there. Why not live the dream? The last port along the French coast before reaching Italian waters is Menton, another classical town well worth a visit.
This is but a short list of places I consider worthy of a sailing itinerary along the Côte d'Azur. What's certain is you will find your own special places of interest as you explore along this romantic coast.  
Your time spent sailing on this trip comprises just short coastal passages, a schedule made possible by the abundant choice of places to visit. Just keep in mind, all of these numerous options ideally require an extra day to do them justice. The temptation to wander and explore will be hard to resist.
It is 90 nautical miles from Port Pin Rolland to Monaco. If you are up for more fun and excitement, your plans could include continuing on to Italy.  The other option is to allow time to go west from Port Pin Rolland. That takes you towards Marseille, and more top spots on the French Riviera.
The Côte d'Azur provides the cruising vacation of a lifetime - a wondrous mix of all the pleasures in life. Not least is the sailing itself, during which time you can recharge the senses, in between exposure to the stimulating experiences to  be had ashore.