Italy under Sail: Sicily & the Aeolean Islands
Sailing the coast and islands of Italy will transport you to another time. Some of the places you visit will claim to be the oldest trading ports in the world - destinations that date back to antiquity.
From the earliest times of Western civilization, Italy's geography and location meant sea trade was the most efficient way to get goods to market. The Mediterranean was the centre of the world, and profit was to be had in trading goods from near and far. Where that trading took place, the accumulating wealth was invested in bricks and mortar, and great cities emerged.
Cruising those historic waters is the best way to approach many of the centers of former Roman glory, to appreciate the architecture that still stands prominently in many places along the expansive Italian coast.
While the the land-based tourists flock to northern parts, the cruising traveller can get away from it all down south, free to explore places of great natural beauty and historical interest. The region around the toe of Italy's boot, including Sicily and the Aeolian Islands, provides an unforgettable sailing and leisure experience.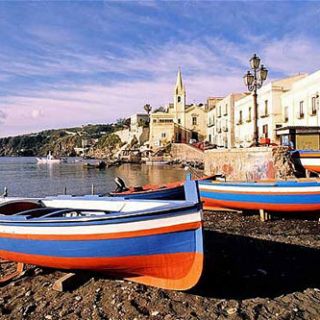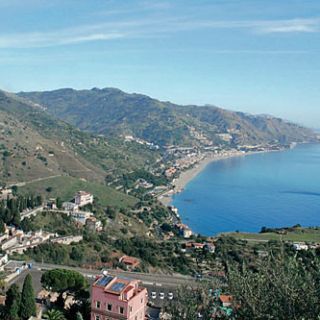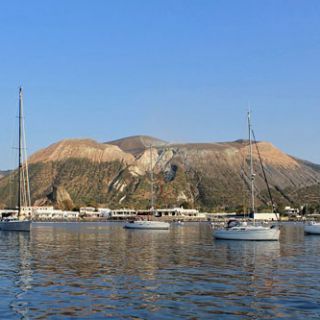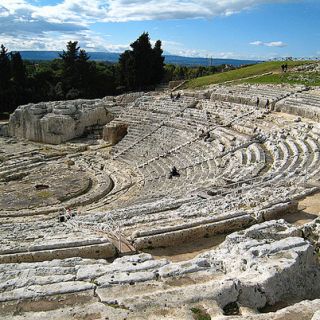 Sicily has a rich maritime history. Strategically located between Europe and Africa, the island's ports were an ideal staging point for pirates intent on parting traders from their goods. Control of Sicily meant control of the trade routes, and the island saw many conquering rulers as a result. As well as the Roman, there is still evidence of Greek, Turkish and Spanish rule, all of which had great influence on the region. 
At the heart of the region's charter sailing circuit lie the Aeolian Islands. Famous for their clear azure waters over sandy bays, contrasting with the not-so-peaceful volcanic activity that is a constant reminder of how these Islands were formed, the Aeolians are a cruising magnet. There is limited development, but a spectacular landscape dotted with natural volcanic vents, around which the human footprint of ages is valued and well-preserved. Read what The Guardian says about this great destination.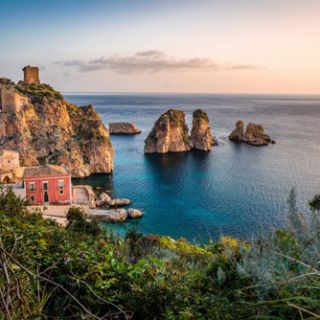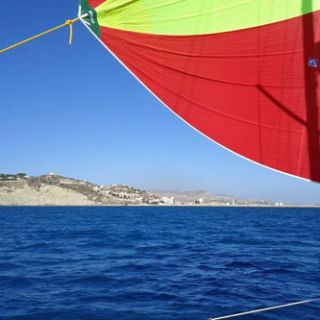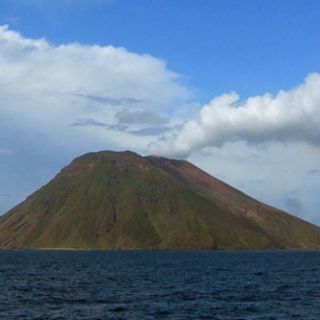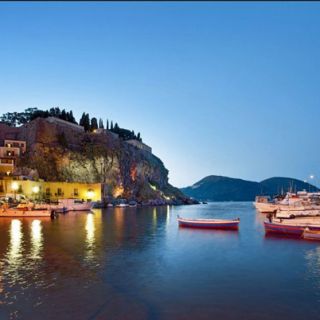 It is easy to find a peaceful haven around the Aeolian Islands. That gives this sailing destination great hop appeal, with good shelter from the north winds. Mix such great cruising conditions with the attractions the region has to offer, and southern Italy delivers a balanced holiday - one that offers not only a great recreational experience, but an insight into the natural environment, the history, and the culture.
My guess is that if you are reading this, there is a link to the sea in your lineage. If so, there is a good chance those genes were programmed on an ancient Mediterranean coast. Perhaps you are being drawn back by some mysterious force. Take the next step, and experience it for yourself - a coast that remains true to its original form, well preserved for your personal voyage of discovery.