Charter Boat Technology: Things you Need to Know
When you charter a boat for that much-anticipated sailing holiday with family and friends, you expect everything to go well. You've picked the right place in the right season, and the boat to suit your crew's needs. Now it's up to you. One very important thing to understand is the proper use and care of all the electrical equipment aboard.
Stay powered up with well-charged batteries
The common charter boat battery configuration is a 12-volt battery pack. These batteries will power kitchen appliances, entertainment gear, lighting and other electronics. To provide enough power to drive winches, there are usually two batteries in series. Just like a car battery they are charged by the alternator fitted to the engine.
On charter the demand on batteries is always heavy.  So it's not all plain sailing even in the most ideal weather. Your batteries must stay well charged. That means running the motor regularly, motor-sailing at times and idling at anchor if necessary. 
Watch the electrical system's amp meter and keep the charge above 60%. Sometimes the meter only shows volts, in which case you need to be extra vigilant. When voltage drops below 12v, your batteries are at a critical stage. A very low reading may create problems with charging up, and the last thing you want on holiday is a flat battery.
Batteries produce direct current, but to run the mains power equipment you need an AC supply. When away from the marina, this comes via a generator and/or inverter. If your boat uses an inverter be extra-vigilant about battery use. Inverters have a poor power conversion rate. Running appliances that reply on them drain batteries quickly if left unchecked.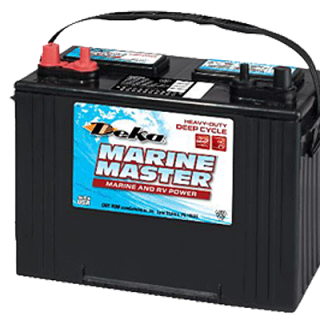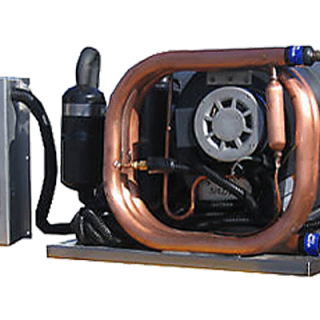 Look after your air conditioning and water makers
Of particular concern is care for air-conditioning equipment. During a typical sailing day, with a cooling breeze blowing across the deck and a well-ventilated cabin below, air-con will be the last thing on your mind. But at night, when the air is still and you are looking forward to a good night's sleep to recharge your own internal batteries, some circulating air is a blessing.  
Boat A/C units are designed primarily for recreational vehicles. The technology is much lighter than your heat pump at home, and certainly nothing like a conventional air conditioning unit installed in commercial buildings.
Too often, charterers tell us that the A/C broke down or was not working. This is usually because the units were left running for extended periods with the doors open.
Remember A/C operation means doing one or the other. We urge charterers to either acclimatise to the local climate, or leave hatches closed and create your own. We hear of people trying to reverse the effects of global warming with their on-board 12V A/C unit, then complaining when it fails!  Please take care of the air-con. Otherwise you may become less than comfortable on your charter, and somewhat disappointed.  
Water makers are mechanical in operation and take some understanding to maintain pressure. Please pay attention at the briefing, and all should be well. Some water makers run directly off the running motor. Others are electrical with a high draw on power, and it is important they operate under motoring conditions or with the generator running. It is best to make water while making passage anyway, where the supply is cleanest. But make sure you do so only when the intake is on the leeward side. If it sucks air the system will stall and may be hard to get going again.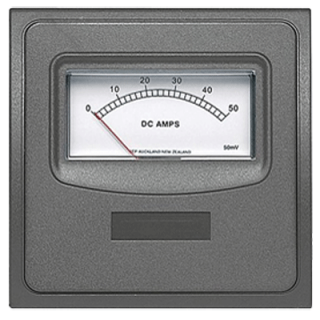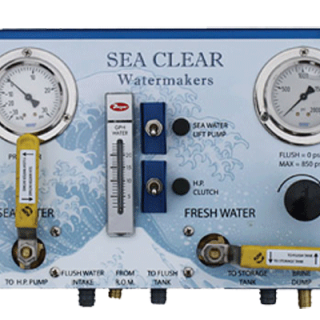 Leave your electrics as you found them
It is very important to remember that all equipment aboard is marine-specified, and as such is compact, light and designed for boat use. It is less robust than what you have at home or even find in a hotel. So please handle with care, both for the enjoyment of your own party and in consideration for the charterers to follow.  
Boat charters turn around quickly so in-season repairs are a challenge, especially for operators working in places where parts take time to source. The last thing you want is to come aboard to find the previous charterers have left the electrical equipment in a less-than-satisfactory state.
If you do have an equipment problem on board please report it immediately, rather than put up with it and advise on your return. This courtesy allows the operator to organise repair as soon as possible. They may even be able to rectify the fault while you are still using the boat. At very least they will have time to get parts in and maintain their high standard of maintenance on turnaround.
At your skipper's briefing, talk to your operator about the electrical systems and appliances. It is in their interest to ensure you have a fine time on charter, and make best use of all the electronics that are there to enhance your sailing holiday.