A Charter Boat Holiday along the Turkish Coast
If considering Turkey as a sailing destination don't be deterred by strife in the Middle East. Turkish life goes on, the sailing based out of Bodrum, Marmaris and Fethiye is fantastic, and the personal care arrangements are as reliable as anywhere.
A Turkish sailing holiday starts by getting to your base on the southwestern coast. Airports at Bodrum, Dalaman (50km from Fethiye) and Antalya have daily flights from Istanbul plus some international services over the summer. Alternatively you can take a ferry to Bodrum, Fethiye or Marmaris via the Dodecanese Greek Islands. Once in the region you will be looked after by our professional charter boat providers, who will set you up for your Turkish sailing holiday experience.
While this part of Turkey is collectively known as the Turquoise Coast, there are enough places to visit to describe the region as four sailing zones. Starting from northwest, the stretch north of Bodrum, one of the main charter boat bases is named Ionia for the Greeks who settled the area around 700BCE. Ionia has a reputation for fine weather and ancient ruins. Classical history may not be your prime reason for choosing this sailing destination, but while there it is worthwhile taking time out to appreciate Turkey's place in the foundations of Western civilisation. Didyma (Temple of Apollo) and Ephesus are two well-known sites of antiquity close to ports in the Gulf of Gulluk. One charming aspect of the Turkish coast is that the ruins are more open for you to chance upon as a part of the landscape, rather than as a controlled tourist attraction.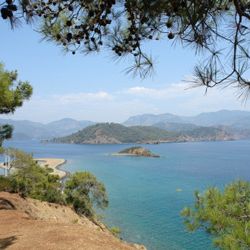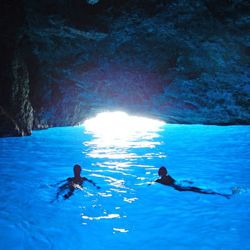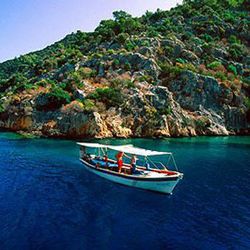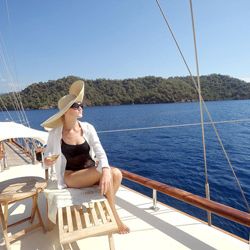 To the south of Bodrum is the Carian Coast, dominated by the Gulfs of Gokova and Hisaronü. This is Turkey's most popular sailing ground, so well served by marina facilities at Bodrum and Marmaris. The irregular, much-indented coastline is adorned by numerous sandy beaches set in lovely bays and framed by mountains that in places come very close to the coast. On this stretch of water you sail very close to some of the Dodecanese islands. If the proximity of Greece tempts you cross the short stretch of water, that's not difficult to arrange. Political sensitivities mean it is easier to sail both countries on one charter from the Turkish side.
From Marmaris to Fethiye you are sailing the western Lycian Coast. Lycia was another ancient kingdom, and it retained significant Greek influence right up to the foundation of the Turkish Republic after World War One. This is a rather rugged coastline that even today is best explored by sea. From a distance it is spectacular, while up close you will find many small coves that make safe and secure anchorages from which to appreciate the natural splendour of this coast. At Dalyan, stop over for an excursion to see the ancient harbour city of Caunos and its rock tombs. Take time also to explore the area around Gocek, a small town with fine marina facilities.
The Lycian Coast stretches further eastwards towards Antalya. This section has more of the same great anchorages to lay over, has more sacred grounds where the ancient Lycians laid their dead to rest with great reverence, and is dotted with quaint and relatively unspoilt towns and villages to explore. The coastline here is just as rugged and mountainous as further west, although much more regular in outline. Towns with good marina facilities worth stopping at along the way include Kalkan and Kas with its tiny offshore islands, before you reach the city of Antalya. While marinas and some unspoilt coastline lay east of Antalya, the city is generally considered the eastern extremity of Turkish holiday sailing waters..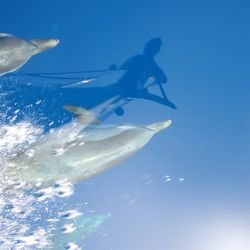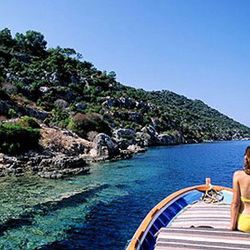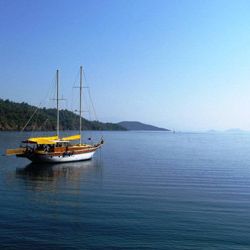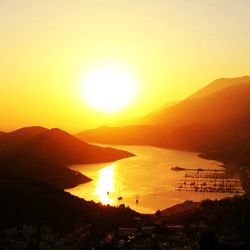 The sailing conditions in Turkey are usually quite benign in season. In fact the further east you go the weaker the Meltemi blows to the point where a lot of motoring may be required. It can also be very hot in summer, making Turkey a sailing destination that can be just as popular in the shoulder seasons. When visiting Turkey, be sure to obtain your visas before you travel.
The people of Turkey are great traders, and interacting with them is part of the charm. Even on the water you may be approached by a local entrepreneur and offered the morning's baking, still warm from the oven. Ashore you will see many simple residences transformed into seasonal restaurants. And of course the friendly locals all have a cousin who will offer the 'best price for a Turkish rug'. You may be quietly drinking apple tea when before you know it a huge pile of rugs is being flipped in front of you. Smile and participate, and the rewards will come. It's all part of the great experience of doing a boat charter in Turkey.