Italy under Sail: The Gulf of Naples and Amalfi Coast
Previously we introduced you to the delights of sailing the coast of Sicily and the nearby Aeolean Islands . An equally amazing Italian adventure starts just across the Tyrrhenian Sea in Naples, Italy's third largest city.
In planning your sailboat vacation of a week out of Naples, there are two basic itinerary options to consider. One gives you maximum time to explore the islands of the Gulf of Naples. The other course, including Capri and other inshore Islands, gives more time to explore the mainland shore. Specifically, that means sailing the stunning Amalfi Coast, with its spectacular natural features and rugged landscape modified for human use.
Do the research and seek the advice of those who know the area best, as it's worth taking some time to make your choice. Like items on a mouth-watering menu, there's so much to choose from, and impossible to have it all.
Playground of Roman emperors, UNESCO World Heritage site and one of Europe's biggest tourist hubs, Naples is your hopping-off point for a fascinating voyage of discovery. Before or after your charter, you need time for some land-based activities; at least a visit to the ruins of Pompeii or Herculaneum, and a trip up Vesuvius itself. But make sure you are on schedule for your cruise, as there's a lot in store.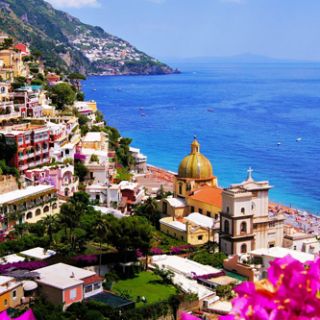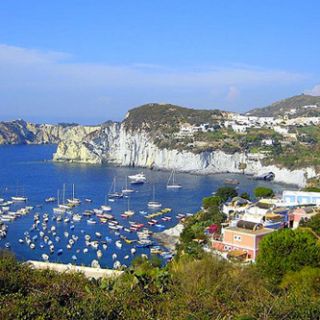 Safe harbour in the Pontine Islands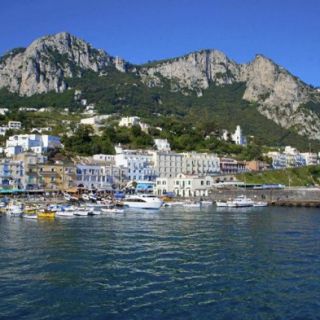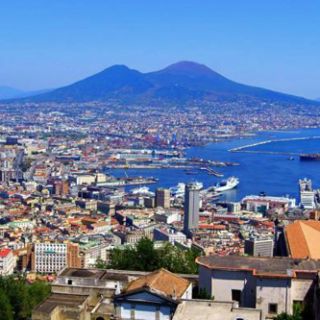 West of Naples lies a string of islands stretching 60 nautical miles into the Tyrrhenian Sea. First in view are Procida and Ischia, just offshore the mainland. Both islands are frequently used as spectacular movie locations, and on arrival it's easy to see why. They offer a variety of berthing options and all the facilities needed by visiting sailors. From Ischia it's a 16 nautical mile sail to Ventotene, the first of the Pontine Islands, with its fascinating history and natural attractions told colourfully in the publication The Archipelago of the Pontine Islands In Nature.
Ventotene is a small and relatively remote place; drop anchor for a while in the old Roman port in the island's northeast. Then another sail of a similar distance brings you to Ponza, largest of the Pontine Islands and a popular place for domestic Italian tourism. The main settlement is Ponza Porto, but its main appeal is the landscape, inviting water and island atmosphere. Beyond is tiny Palmarola, which has just a tiny seasonal population.
No trip to this part of Italy is complete without a visit to romantic Capri, and your yacht charter makes that easy. Located right on your course to the Amalfi Coast, Capri is where writers and artists came to vacation, many to settle and live out their lives in luxury. The island has a vibrant cultural scene, and a typically Mediterranean island landscape to observe from your floating hotel.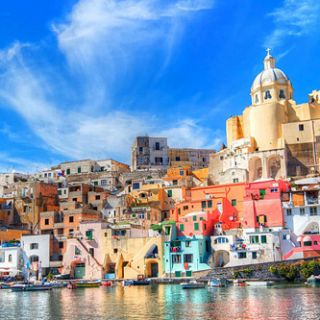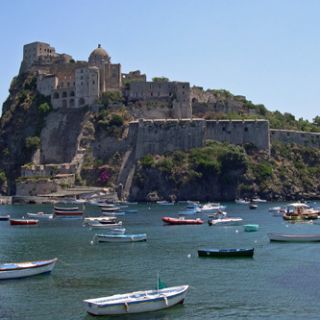 Back in mainland waters, the Sorrentine Peninsular separates the Gulf (also known as the Bay of Naples) from the Amalfi Coast. Here among rugged cliffs on which whole villages have perched for centuries, terraced fields have been carved out and planted in olive and lemon groves that flourish in the Mediterranean sun.
Sailing along the coast, you are for a while in the Punta Campanella Marine Reserve as you pass by the towns of Sorrento, Positiano, Amalfi itself and all the villages in between. Take your pick about what small harbour or cozy inlet to stop over and explore, or just rest a while. There's just so much scenic beauty, so much of historical interest, and so much great Italian food and culture - too much to talk more about here. This Guardian article, while looking at the Amalfi Coast (and Capri) from a different slant, gives a further taste. 
Approaching the city of Salerno, it's time to turn back and complete your week's sailboat vacation, enthused about the experience. And primed to start planning the next one, knowing just how difficult the south of Italy will be to beat.