Welcome Back to the World of Charter Sailing
Covid-19 vaccinations are rolling out, and countries dependent on the tourist dollar are now well-equipped to manage their borders.  So while the pandemic is impacting communities still, there's no question that your next sailboat vacation is getting closer every day.
America, Europe and the Pacific are opening up
Ultimately it's up to you whether you'll travel to an international charter sailing vacation at this time. There are domestic options. For instance we've recently added Key West to our range of sailing destinations and finding it a very popular tropical sailing vacation option.
If considering an international vacation, you may want to stay reasonably close to home. Mexico is open now and the Maya Riviera has joined La Paz as an exciting destination directly south of the border. 
Don't completely dismiss a vacation further afield, if not this summer then going into the next low and winter seasons. May 1 was a significant date as that's when The Bahamas and our favorite Tahiti opened up again to US travelers. 
The European Commission has said US travelers with a vaccination certificate are likely to be able to visit Europe this summer. In fact Greece and Croatia are open for business already.
To help you make a decision on an international trip for sailing vacation or other purposes, here is some very useful information from CNN Travel, updated periodically.  
In every case, returning travelers to USA age two years and older must provide a negative Covid-19 viral test taken within three calendar days of travel. Or provide documentation from a licensed health care provider of having recovered from Covid-19 in the 90 days preceding travel.
The US State Department advises that travelers consult country-specific travel advisories via their website or consult the CDC's latest guidance. Before you make any international travel plans, they suggest you check these sites thoroughly. Also follow the official tourist board channels of your planned destination country for their latest entry requirements.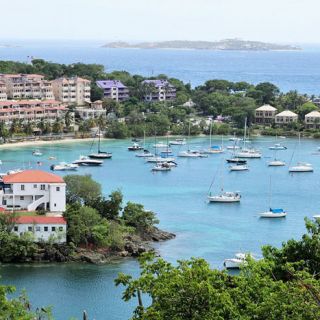 Cruz Bay, St Johns, USVI - open for business
New boats for charter where you want to be
For the huge global fleet of charter boats we have access to, the pandemic disrupted the supply/demand balance significantly. Operators have been doing their utmost to put boats where demand is. That's good news for supply in places now opening up.
For instance the USVI and Key West fleets have expanded considerably, and bookings have been steady over recent months. As Caribbean island destinations open up, the boats will be relocated within the region according to demand. 
When Tahiti went quiet, operators moved their boats to the Americas. Then when gearing up to resume business again, one Tahiti operator renewed almost their entire fleet with later models.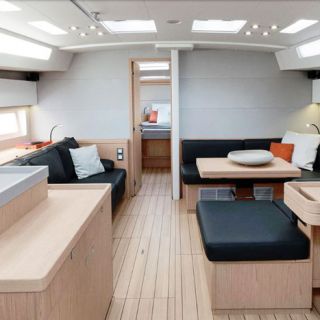 New boats in charter: the Oceanis 55 ...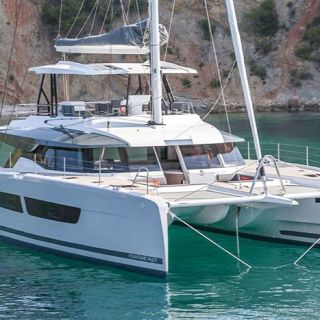 ... and the Samana 59 catamaran
Sail Connections will see you right
We didn't foresee so many superb new boats being in play right now. A consequence of Covid has been a huge upsurge in investor demand for recreational craft. That means more brand new boats in charter service and more luxury at competitive prices. In general terms, charter fleets have expanded rather than contracted: surprising, but true.
Covid is still a concern but all the signs are for pent-up demand just waiting for some certainty around travel. If you are looking forward to recharging by sailing in the sunshine, we do recommend you plan ahead and lock a deal in.
When you charter with Sail Connections, any Covid-induced change of plans need only mean a delay till the time is right. Your booking will be safely in the system and your next sailboat vacation purely a matter of when.
The information provided here is purely to assist in considering a sailing vacation at this time, and to convey information that is in the public domain.