Five Alternative 2020 Mediterranean Sailing Holiday Destinations
When you think of a Mediterranean yacht charter, does the Dalmatian coast come to mind? Northern Sardinia or the Greek islands? All fine places to go sailing and delight in by land or sea. But there's much more to the Mediterranean than the traditionally popular destinations. Why not expand your horizons in 2020, get just a little off the beaten tourist path and discover some understated gems. Here are our top lesser-known Mediterranean sailing holiday destinations, all well worth considering for your next voyage, right now.
1. Montenegro
The small cousin of the Adriatic family has matured into one of Europe's hot travel destinations. The yacht charter business has Montenegro firmly on the map, with bases in both inland sea and coastal locations. With big increases in overnight stay numbers in 2019, Porto Montenegro marina on the Bay of Kotor is earning a reputation as the home port of choice for charter boat owners in the central Mediterranean.
A compact sailing region of striking contrasts, Montenegro offers everything to be found in larger, more bustling places in the Mediterranean plus many distinct cultural and natural features of its very own.  There are numerous bareboat and crewed charter opportunities, with the supply of new luxury boats increasing as we head into the 2020 season.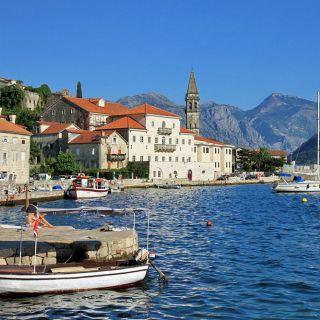 2. Egadi Islands
If Sicily is on the map for your next Mediterranean sailboat vacation, the Egadi (Aegadian) Islands are a must to include; we personally recommend them! Just far enough away from Sicily to deter day-trippers, each of the three Egadi islands is a worthy addition to your Sicilian sailing itinerary. Unspoiled, authentic and virtually car free, the Egadis are refreshingly welcoming in the traditional Italian way. 
These islands are at the heart of the Mediterranean's largest marine nature reserve. Marettimo is the largest, a rugged outcrop where the wildlife is as plentiful as anywhere you'll experience in the Med., and the water among the clearest. Favignana fascinates with its history both classical and contemporary; a superb museum tells the island's story. Levanzo to the north has plenty of places to anchor in peace and comfort when travelling to or from the ports of Sicily. 
For a sailing holiday the Egadis are best accessed out of bases at the western end of Sicily (Palermo, Trapani or Masala). They are also within reach on an extended northern Sicily or Aeolian Islands charter.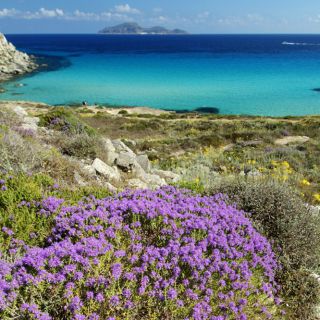 3. Malta
Long a package holiday destination for northern Europeans, Malta is coming into its own as an international sailing destination. In the same zone as the Egadis for clear waters and idyllic diving conditions, sheltered harbours in which to stay, and home to as many as nine UNESCO-designated sites, Malta packs a lot in for the visitor whichever way you look at it.
Before setting sail around the western islets of Gozo and Comino with their abundant natural attractions, explore the historical capital Valletta and experience Malta's local culture. Complete your circumnavigation by taking in the eastern fishing ports of Marsaxlokk and Marsaskala. You'll get the full Malta sailing experience on one action-packed holiday in this compact destination with surprises around every corner. 
On an extended charter that incorporates some passage sailing, hop over to southern Sicily and see a side of the Italian island less traveled.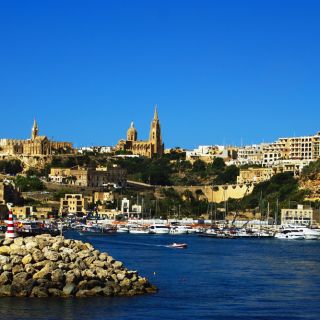 4. Northern Adriatic
Pula on the Istria Peninsula is the gateway to the Northern Adriatic boat charter scene. Located across from Venice and close to the border with both Italy and Slovenia, this part of coastal Croatia is less hectic yet just as appealing as more famous sailing places you'll find further south. From Pula cruise the western coast to the cities of Rovinj and Umag, and sail south and east to Cres and Krk to name just two of the many islands within reach on a seven-day charter.
As a sailing holiday destination the Northern Adriatic is another one of those tucked away Mediterranean places with all the beaches, historical sites, delicious local cuisines, fine wines and local customs of elsewhere, without the crowds and overbearing development. Getting to Pula International Airport is easy from all over Europe. And for some additional land-based travel you're right on the doorstep of a fascinating region of Europe; packed with natural features and the stories of a tumultuous history where Eastern Europe once met West.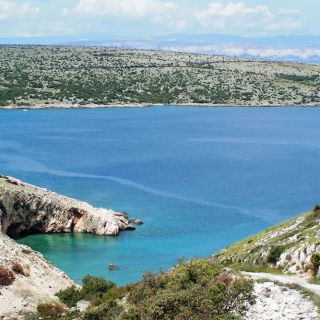 5. Turkey's Lycian Coast
Mediterranean Turkey has long been a popular sailing destination, more so out of tourist hubs such as Marmaris and Bodrum and linking with the Greek Islands. To the east lies the tourist hotspot of Antalya, jammed in summer with package visitors from east and west. Between the two is the relatively isolated and therefore peaceful Lycian Coast, accessed best by charter boat from Fethiye or Gocek.
Sailing the Lycian coast you're in a different place. While there are some key ports worth visiting, the most prominent being the lovely fishing village of Kalkan, the appeal of this part of Turkey is its otherworldliness.  Unique landscapes and fascinating remnants of ancient civilisations combine with reliable weather and crystal clear turquoise waters to create a sailing holiday environment like nowhere else. Travel as far east as the island of Kekova and return, chartering a conventional yacht or catamaran, or in pure luxury aboard a traditional Turkish gulet with full crew.