Sailing in Croatia: the Northern Adriatic
Croatia is a very popular yacht charter destination, the reasons for which soon become clear. From Pula to Dubrovnik, the coastline is characterised by quaint villages and historic towns, important national parks and beautiful bays, all set against the dramatic backdrop of the region's spectacular mountains.
Exploring this extensive and diverse coastline in one sailing holiday is just about impossible. For that reason there are three distinct sailing zones that you may consider for your Croatian charter. All are easily accessible, and all offer something distinct.
Whatever you are looking for in your adventure on the Adriatic, Croatia has so much to choose from. So let's take a look at what a sailing vacation in Croatia has to offer, working from north to south.
The main port of northern Croatia is Pula, from where a most rewarding seven-day itinerary can begin. Sailing north along the shores of the Istria Peninsular, you are passing by land that has been fought over by various European powers for centuries. It's a place of many cultures and considerable foreign influence, such as the Venetian architecture you will see everywhere you go. It's a place of changing character, where lively seaside settlements are frequently encountered, but where there are ample quiet coves to drop anchor and explore the countryside beyond. This Independent Newspaper article introduces the Istria Peninsular, and includes some information on getting to Pula.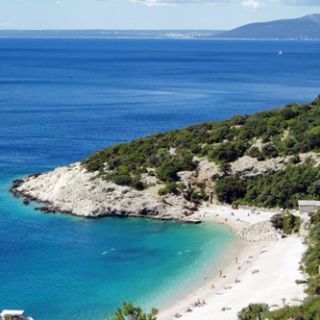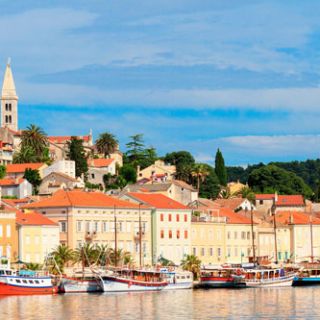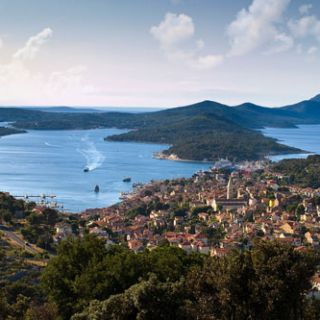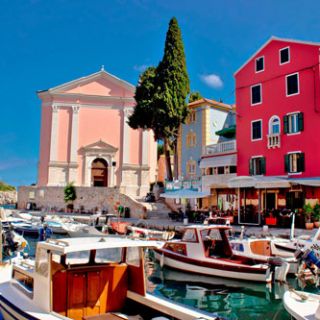 Returning south on your week-long voyage, allow time to sail beyond Pula and explore Cres and Losinj Islands, which are separated by a narrow but navigable canal. Some say this is Croatia's best kept secret, and perhaps it is. Therein lies that advantage you have over the land-based traveller. For you and your companions, this secret place is easy to get to, and it's one you won't forget.
On Cres and Losinj Islands, much of the land is covered by forest, and there are many easy hiking trails on which to stretch your sea legs. Set out on the trail and it won't be long before you come to a secluded beach, or the ruins of an historic settlement. It will be hard to draw yourself away, but at the end of your week you will leave the boat back in Pula with great memories of an extraordinary sailboat trip.
Yacht charters in Croatia are most popular during the months of May to September. The best season for sailing is in the early Mediterranean summer months of May and June, when the winds are light to moderate and steady from the north. In July and August, periods of calm prevail, then from September onwards, the winds strengthen with prolonged periods of the Bora (strong north wind) and the Sirocco (humid east-southeast wind).
Moving south along the Adriatic coast, we come to the Kornati Islands and the most popular sector of Croatia's extensive sailing waters.